HOT POSTS
Guys, if you see a babe you like, marry her and let her go to school from your house – Lady
Relationships can be complicated. A lady was advising men said that if you want to train a lady in the university, you should marry her first. The reason for this is to avoid a story that touches the heart. She was reacting to a post made by a man about what ladies usually do. A man would train them to school, and when they are done they would say the man can't be married.
The man said the lady should also return all the money that has been spent on her while in school. To be on the safer side, another lady has advised that it is better to marry the lady first, have her in your house and then you can decide to send her to school and be fully responsible for the payment. If a man does this he would reduce the risk of being jilted in the long run.
This is common in our society and men should be aware. You would be dating a lady and decide to send her to school. After you must have finished sponsoring her, the lady would marry another person she met from the same school you sent her to. To avoid this, you should marry her first.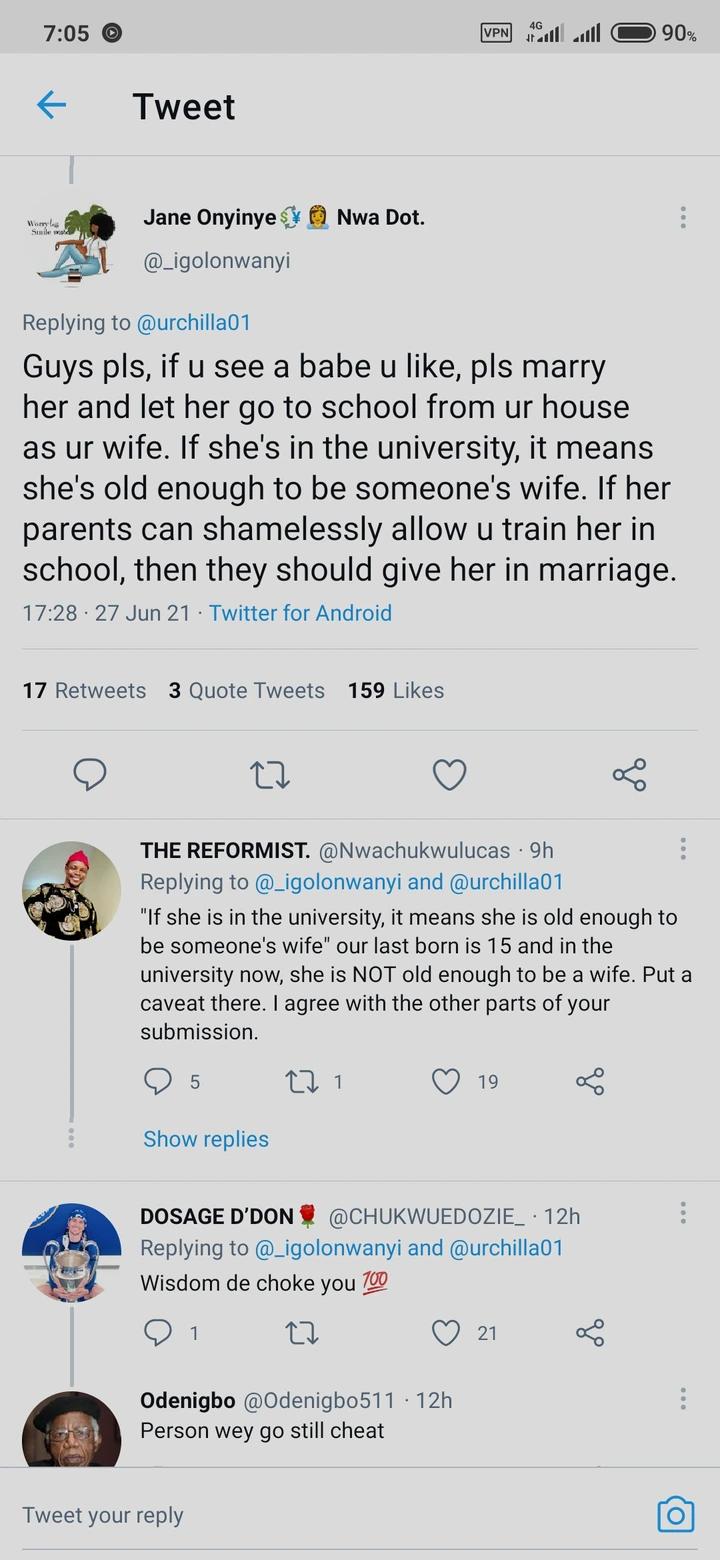 Do you find Basebaba useful? Click here to give us five stars rating!
Related Posts
---
No one has commented yet. Be the first!